turning data-overload into actionable insights
Make better decisions, faster by unifying all your data into a single, cloud-based dashboard that can be accessed anywhere, at any time.
Try it yourself for an in-depth look
Find a way to make time in your day and experience the fluid and intuitive user interface.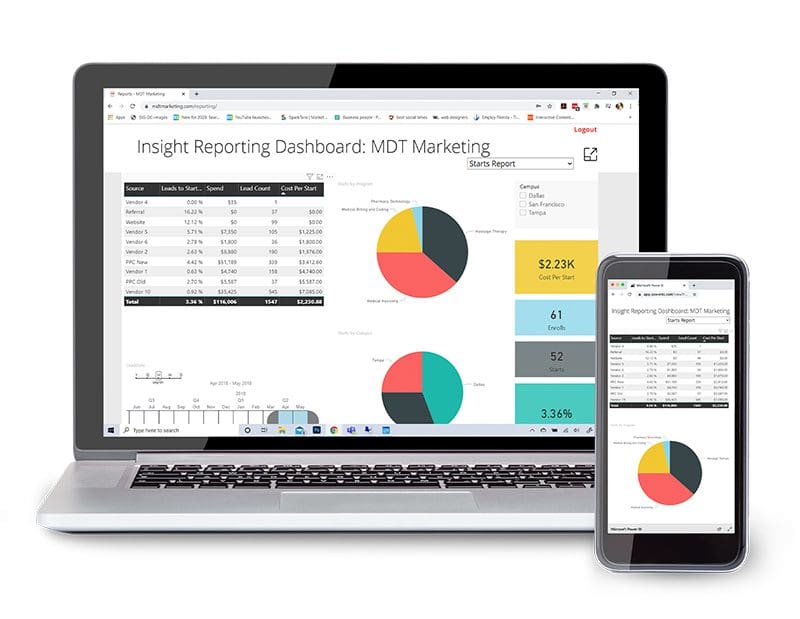 what if you could automate your most challenging marketing report?
Would you? And how would that benefit your school? With Insight Reporting, you can.
automated
Always up-to-date and completely maintenance free, giving back time and money to other pressing needs.
integrated
Integration with the most common systems and advertising platforms enables data across all sources to live and communicate together.